How to Apply
So you want to know about applying for a House Officer or Registrar position in Auckland?
First of all, you will need to follow steps 1-4 below before submitting an online application.
Our recruitment process follows these steps:
               Applying
Click on the link for a Power Point Presentation on "Applying for your first Registrar or SHO position"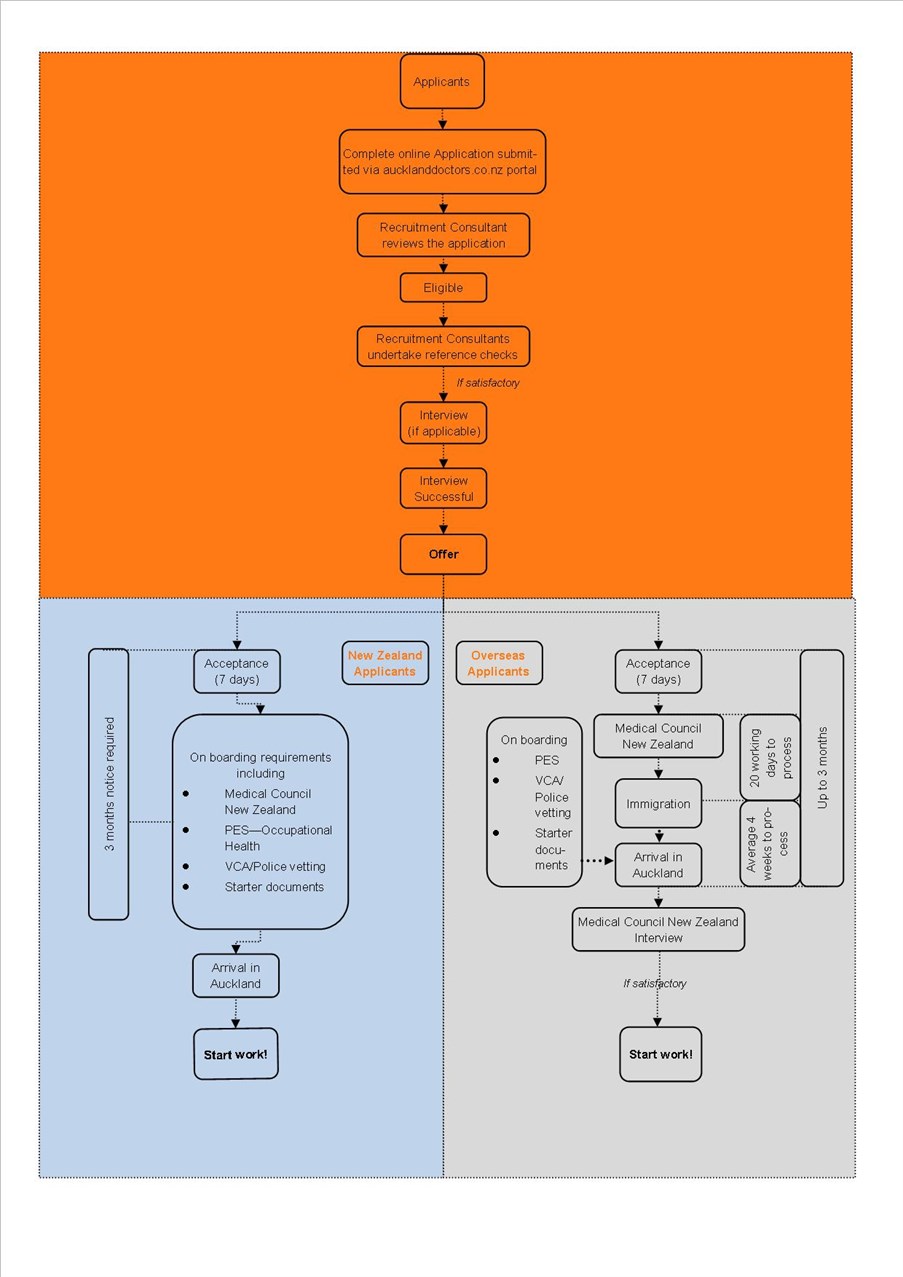 For a visual representation of the process, please refer below.
---