How to Apply
So you want to know about applying for a House Officer or Registrar position in Auckland?
To work in New Zealand you will require either evidence of your current eligibility to work (work visa/residency/citizenship/Australian citizenship) or by indicating in your online application that you will need to apply for this. You may commence your application pending eligability to work in New Zealand if required, on this basis.
First of all, you will need to follow steps 1-4 below before submitting an online application.
Our recruitment process follows these steps:
               Applying
Click on the link for a Power Point Presentation on "Applying for your first Registrar or SHO position"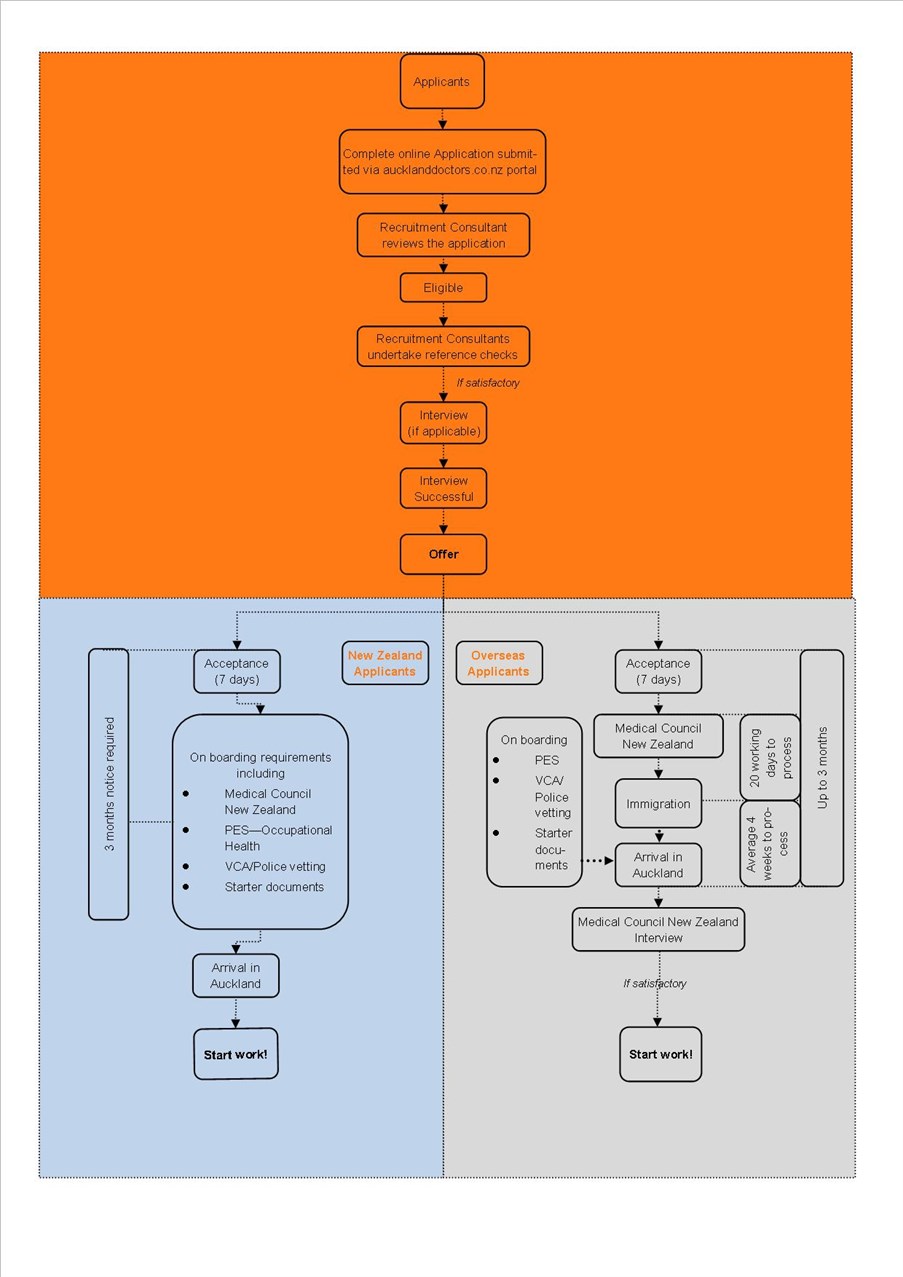 For a visual representation of the process, please refer below.
---