Intensive Care Medicine
"Intensive care medicine encompasses the assessment, resuscitation and ongoing management of critically ill patients with life threatening single and multiple organ failure. Work is not confined to the intensive care unit, since patients are usually admitted to the unit from the care of a primary team elsewhere within the hospital. Intensive care specialists are also frequently involved in transporting and assisting with the management of seriously ill patients who may not eventually end up in the intensive care unit ". (CICM website)
Intensivists work with virtually all other specialities in a hospital and may be involved in other clinical roles, depending on their interests and other qualifications e.g. retrieval, pre-hospital care, academic intensive care medicine, organ donation, safety and quality assurance.
---
Interviews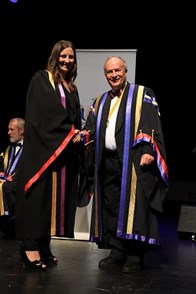 Interview - Dr Anna Mulvaney
Dr Mulvaney is an Intensivist at Middlemore Hospital.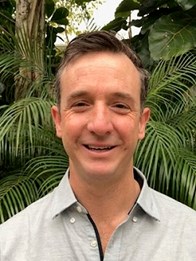 Interview - Dr Bevan Vickery
Dr Vickery has been employed as a consultant Anaesthetist and Intensivist at Auckland City Hospital since 2015 following dual training in Anaesthesia and Intensive Care.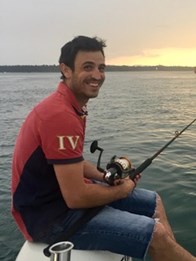 Interview - Dr Jonathon Taylor
Dr Taylor began work in the region in 2012 and is dual training in Intensive Care Medicine and General and Acute Medicine.
⇡ Top
Sub Specialities
Across our Auckland hospitals, you can gain experience in :
Neuro intensive care
Cardiothoracic intensive care
Burns and plastics intensive care
Paediatric intensive care
Transplant intensive care
⇡ Top
How to train as an Intensivist
Training to become an Intensivist is a comprehensive six year program. All the rotations required to fulfil the requirements for the College of Intensive Care Medicine (CICM) training program can be done within the Auckland region. Rotations can be to any of the hospitals involved in the Auckland scheme, presently North Shore, Auckland City, Starship Children's, and Middlemore Hospitals.
CICM training cannot begin until after PGY1, i.e. the first house surgeon year. Training would usually equate to PGY2 as a second house surgeon year (broad clinical experience is very advisable), then joining a speciality training scheme in PGY3 ie becoming a registrar, for a minimum of 5 ½ years (for ICM trainees registering with CICM from 1st January 2011).
Most specialist intensivists in NZ are also specialists in another speciality.  Presently, we strongly recommend that those intending to practice as intensive care medicine specialists in NZ have dual specialisation. There are organisational advantages to this in all secondary ICUs and some tertiary ICUs in NZ; there are also other, more personal advantages. Almost all current NZ specialist intensivists have started in another speciality first, then changed to or added intensive care medicine (although one could potentially do it the other way round).
Because of this, we primarily interview applicants when they have completed/are imminently about to complete requirements for basic CICM training (which may be the requirements for another speciality's basic training e.g. anaesthesia or emergency medicine training), and are applying for entry into advanced CICM training. For most, the advanced training years will consist of 24 months of intensive care, and one year of anaesthesia or one year of internal medicine. However basic CICM trainees are very welcome to seek advice from Dr Janet Liang or one of the Auckland hospitals CICM supervisors of training [Link to Who can I talk to and where to next]
CICM accredits ICUs for training rather than a limited number of individual posts but also limits the amount of time recognised for training purposes at each ICU. Thus, if all the other requirements of training are satisfied, working in one of these ICUs will result in a trainee having that time accredited just as long as the period spent within that ICU is within the time recognised by CICM.
For those interested in Paediatric ICM, it has similar requirements to general ICM training. Trainees undertake their medical year in pediatrics; if they require anaesthetic time, usually this is done at least partly within a paediatric anaesthetic department. Paediatric ICM has a separate Part 2 ICM exam and separate board of examiners and sets its own final exam. The only Paediatric ICU in New Zealand is at Starship Children's Hospital in Auckland.
By the end of the second year of CICM advanced training (whether within the Auckland training program or elsewhere) all registrars will be expected to have successfully completed the formal project. The CICM Part 2 exam can only be sat during advanced CICM training.
For more information about training requirements go to the College of Intensive Care MedicineWebsite.
⇡ Top
Criteria
It is desirable for applicants to fit the following criteria:
Some previous ICU or acute medical care experience
Supportive references from a FCICM/Intensivist
Intention to complete training in ICM
Familiarity with medical practice within the NZ public health service
Registration with the Medical Council of New Zealand
If the applicant is a trainee in another specialty (e.g. ANZCA, ACEM, RACP, RACS) then they are required to have passed a suitable Part 1 exam or equivalent
Preference will be given to New Zealand medical graduates
⇡ Top
External Links
Click here for a link to Osler https://www.osler.community/s/critical-care-podcasts where you can find a podcast on a career in ICU recorded by Dr Rob Bevan, an ICU specialist and Supervisor of Training at Middlemore.
⇡ Top
Who can I talk to and where to next?
The training programme in Auckland is organised by the Intensive Care Medicine Vocational Training Committee with representation from all hospitals across Auckland. This committee is committed to further improve the quality of teaching in intensive care medicine in Auckland.
All the ICUs below are approved for advanced CICM training. ICU North Shore is approved for 6 months of this, CVICU for 12 months, and the rest for 24 months.