Oral Health
Working in Oral Health in the Auckland region includes working across all three DHB's and therefore it is a regional service with significant utilisation of short stay theatres.
Joining the Oral Health training programme facilitates a House Officer to gain a general introduction into basic hospital based dentistry and special needs patients.
Oral Health positions are highly competitive; there are only up to 5 positions for House Officers a year which comprise of a 12 month rotation with 4 sub rotations.
The rotation enables the House Officer to gain experience in a variety of patient cases in Maxillofacial, Emergency Medicine, Paediatrics, Emergency relief pain and the Special Needs Clinic.
A House Officer can work across sites which include the following:
Greenlane Clinical centre
Auckland City Hospital
Starship Children's Hospital
Middlemore Hospital and
Buckland's Road Dental Clinic
---
Interview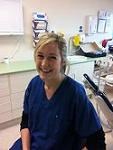 Interview - Dr Caitlin Agnew
Dr Caitlin Agnew is a House Officer in the Oral Health team. She talks to us about the enjoyment that working in this team has brought her and discusses her experience so far...
⇡ Top
How to train as an Oral Health Medical Specialist
Training in Oral Health is very different to training in Medicine or Surgery, There is currently only one registrar position and that is in Oral and Maxillo Facial Surgery which requires a medical qualification and registration with both Medical and Dental Councils.
Useful Websites:
⇡ Top
Who can I talk to and where to next?
For more information on working in the Auckland region, contact: