Interview - Dr Jonathon Taylor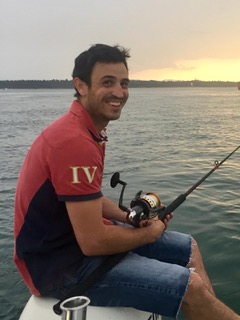 From a Trainee Perspective
How did I start out in ICU?
I enjoyed almost all aspects of my medical training but ICU stood out for its unrivalled variety across multiple medical and surgical specialties encompassing diagnostic, management, and at times ethical challenges. In addition, it provided the opportunity to work as part of a diversely skilled team using basic clinical skills through to advanced medical technology, in order to make a real difference for critically ill patients and their families.
What I expected compared with what I found
My exposure to intensive care medicine was very limited as a medical student and junior doctor working in other specialties and it wasn't until I had completed an attachment as a registrar in ICU that I attained a good idea of what the day-to-day job involved. The severity and diversity of illness was similar to what I had anticipated, but I initially under-appreciated the importance of basic clinical skills (for which technology is no substitute), teamwork and good communication.
The main concerns I had when I first started were; what would I do when the clinical scenario exceeded my capabilities and skill set and how would I cope with the rigours of shift work. These concerns turned out to be largely unfounded. While I still encounter situations that challenge me daily, there has always been excellent and easily attainable support to both assist with the acute problem and also develop the required skills and problem solving abilities to manage them in the future. Similarly, the shifts can be long and busy but by their nature mean that time off is truly time off and overall lend to a greater amount of free out-of-work and recovery time than the majority of other medical specialties.
Dual training
Although the CICM training programme is comprehensive and training solely in intensive care is now common, I am undertaking dual training in intensive care medicine and general and acute medicine. Combining two specialties has prolonged my training and at times it has been challenging to co-ordinate. However, I have really enjoyed my medical training and think that the additional training in medicine has helped me to develop important clinical skills and gain a better understanding of chronic disease management and patient care outside of the ICU. Dual training may be advantageous when looking for a consultant job, particularly in smaller centres, but careful consideration should be given to the practicalities of working in two different hospital departments and also to the challenges of keeping up-to-date with the rapidly progressive developments in medical practice across two specialties.
Highlights and challenges
Challenges, both simple and complex, ranging from clinical decisions to undertaking bedside procedures, are a routine part of daily intensive care practice. The highlight for me is the privilege of working as part of a team to overcome these challenges to ensure the best possible outcome for patients and their families.