Interview - Dr Bevan Vickery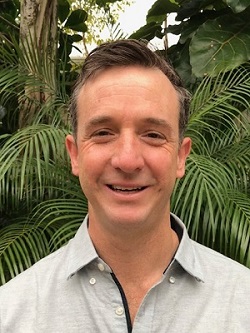 My Role

I have been employed as a consultant anaesthetist and intensivist in Auckland City Hospital since 2015 following dual training in Anaesthesia and Intensive Care. I work half-time doing cardiothoracic intensive care, and half-time doing cardiothoracic anaesthesia.


Why I did Intensive Care
Looking back I think it was a combination of two things.
The Variety of Practice inherent in Intensive Care: I found that I enjoyed most things in medicine. It appealed to me that Intensive Care deals with surgical and medical pathology across all specialties.  There are diagnostic challenges, but also a lot of procedures to be proficient at. There are also the different organ supportive therapies to become familiar with.
Intensive Care Practice is dynamic and stimulating: I still remember a number of the critically unwell patients that I encountered as a House Surgeon. In these situations, everything was dynamic. The patient's physiology was unstable, the personal involved in the patient's care was changing, treatments were employed rapidly, and these treatments often lead to rapid changes in the patient's physiology.


What  I like about Intensive Care
The Variety: In addition to the variety in clinical work on the intensive care unit, there is the possibility to get involved with other clinical interests such as retrieval medicine, echocardiography and ultrasound. There is a great deal of variety in non-clinical work that we can get involved with, whether that be work within your department or managing hospital-wide projects. There is a strong tradition of research within the intensive care community, and plenty of opportunity to get involved with this.   
Work Satisfaction: The clinical work when you're on call and responsible for the intensive care unit is challenging.  With this challenge comes a lot of satisfaction.
Team work: Working as part of a team in an ICU is great. You work closely with nurses, allied health, Intensivist colleagues, and medical colleagues from other specialties.
The privelege of delivering end of life care: Of course there is huge satisfaction when a patient who is very sick survives. Helping to care for patients at the end of their life is also something we do commonly and, whilst obviously very sad, this is another fulfilling part of our job.
Flexibility in work pattern: Another great aspect is the flexibility afforded by our work patterns. There is a significant amount of time when we are at work, however not on call for the unit. This is time that we can use for other projects that we are interested in.
The Intensive Care Training Programme
The Australian and New Zealand College of Intensive Care Medicine (CICM) website has detailed information about the requirements for Intensive Care Training. I encourage doctors interested in training in this specialty to look at this.
Training in Intensive Care Medicine takes approximately 6 years. Most training time is spent in accredited intensive care units.  As well as getting exposure to general intensive care, there is the opportunity to rotate through units managing trauma, neurosurgical, cardiothoracic and paediatric patients.
The training programme also requires a year of anaesthesia training, as well as training in internal medicine and acute care medicine/ emergency medicine.



Dual Training
The Intensive Care Medicine Training Programme descrbed above is comprehensive. Moreover, Intensive Care Medicine has matured as a specialty. It is now the norm in major Australasian centres to practice solely as an Intensivist rather than in two different specialties.
Dual training in either Internal Medicine, Emergency Medicine, or Anaesthesia does remain common however, particularly in New Zealand. In addition to further specialty knowledge that may add value to your training, it provides more flexibility to your career. In particular smaller New Zealand centres may find dual trained Intensivists a more attractive option to employ.  
Doctors interested in dual training should thoroughly examine the training requirements for both specialties to get an idea of what will be involved. I would also suggest talking to someone who is in the process of training in the two specialities of interest, or who has recently done so. Dual training takes more time and this has increased with changes to the specialty training programmes. It is however still very doable, particularly with good planning.



Life as an Intensive Care Trainee
As an Intensive Care Registrar you will be well supported by your consultants, but get the opportunity to extend yourself as your experience increases. You will quickly feel part of the ICU team. There is always a feeling of camaraderie  working in ICU.
Day to day work involves a mixture of caring for patients on the intensive care unit, assessing deteriorating patients on the ward, and assessing and managing patients in the Emergency Department Resuscitation Area. Work is usually challenging and enjoyable.
You will be trained to think systematically about critically unwell patients so as not to miss important aspects of their care, learn about the different organ supportive therapies that we use, and become proficient at the procedures required of an intensivist (such as central venous access, airway management, intercostal chest drains, tracheostomy insertion to name a few).
Intensive Care Registrars work in a shift pattern, which has advantages and disadvantages. Disadvantages include an increased number of night and weekend shifts. One significant advantage is that you will work fewer hours on average than most other specialties and be better remunerated.  Because you will tend to work 12 hour shifts (with occassional "short days" depending on the roster of the particular unit), you will have more days off than other specialty rosters.
The training scheme provides for flexibility. It is possible to take time out from training for a defined period of time. In particular, it is possible to take time out for children and do training part-time.


Personal Qualities Suited to a Career in Intensive Care Medicine
Good Communication Skills: Communication is fundamental to modern intensive care practice. Families demand and deserve accurate, understandable and empathetic communication about their loved ones. Moreover, we are constantly communicating with other ICU staff and other specialty medical staff. Good relationships and mutual respect with other staff helps get the best for your patients.
Ability to Work as Part of a Team: An intensivist is just one person involved in the effective delivery of critical care.
An Ability to Handle Stressful Situation: Whether it is running a busy Intensive Unit or when focused on dealing with a single critically unwell patient, an intensivist needs to be able to think clearly, prioritise tasks, and communicate effectively when under pressure. You also need to be able to maintain good fine motor skills for procedures in stressful situations.
Dealing with critically unwell patients exposes us to stress on a daily basis and this can build up over time. You need to have a variety of techniques available to help you deal with this.
Good Work Ethic: Intensivists work hard, particularly when on call for the unit. You need to have a can-do attitude. You also need to be fully engaged with what is happening on your unit (and in the outreach service you may be responsible for). If you're not engaged, you won't detect important changes in your patient's condition and institute management of an important problem in a timely fashion.
An Inquisitive Personality Combined with an Ability to Deal With Uncertainty: Intensivists like to get to the bottom of things. The more inquisitive you are, the more likely you are to be driven to chase loose ends and ensure things aren't missed.  At the same time, uncertainty is inherent in the job and we often need to make pragmatic decisions with incomplete information.  


Job Prospects in Intensive Care
I see Intensive Care as a growth specialty. My prediction is that that there will be a number of intensive care specialist jobs in the  medium term for a number of reasons including:
An increasing expectation for access to intensive and high dependency care
An aging population
Increased numbers of interventions being performed on comorbid patients
Increased involvement of intensive care staff in outreach services
An increased expectation that all clinicians being employed to staff intensive care units in peripheral  hospitals have their intensive care qualification


Work-life Balance
My work-life balance is great. Although there is a significant call burden, this is balanced by a reasonable amount of free time that allows me to have a fulfilling family life, and keep up with fitness and other interests outside work.  
Dr Bevan Vickery
Intensivist