Interview - Dr Nicky Perkins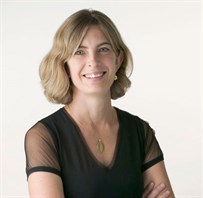 Can you please describe your typical day?
A typical day involves one or 2 half day clinics. There are usually booked appointments and walk-in patients also. On an average day there will be anywhere from 3-6 clinicians running concurrent clinic lists and both nurse and doctors run their own lists.
What are the types of cases you typically see?
Sexual health medicine involves a wide variety of patients and clinical scenarios. We see patients who have symptoms of an STI who come in for testing, others who are well but would like a check-up, HIV patients for outpatient care, and patients with sexually associated conditions such as genital dermatology, sexual dysfunction, sexual assault, contraception and medical gynaecology issues.

What do you like about working in Sexual Health Medicine and about working in the Auckland Region?
I love the variety of conditions that we see, and I like working with young people. In most cases we can successfully treat patients and this makes the work very satisfying.
How many teaching hours do you provide to your RMOs each week?
Our RMOs have around 2-3 hours formal teaching time consisting of journal club, case review and peer review sessions.

What opportunities are there for RMO professional development?
RMOs can train in sexual health medicine via the Chapter of Sexual Health Medicine of the RACP. However, there are limited consultant posts available in New Zealand at present.
What interested you about this specialty?
I became interested in sexual health medicine when I was working in university health in Dunedin and it became clear to me that I was seeing a lot of students with sexual health complaints and yet I had had almost no training in this area of medicine. Many patients had had poor experiences with health professionals who did not have adequate knowledge of the area or who were judgmental, and I wanted to be able to provide expert and compassionate care to patients with sexual health complaints.

What do you enjoy doing in your spare time for leisure activities?
I love to travel, garden and walk my dogs.