Interview - Dr Hedley Krawitz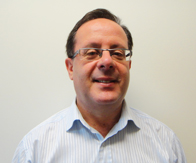 Can you please describe your typical day?
Each day is varied which is an attractive aspect of Radiation Oncology! Part of the day is clinics where we see new patients; decide on a treatment plan & discuss the pro & cons of the treatment plan with the patient; follow up with patients after treatment to see how the patient responded and we also do Reviews in which we see people who are on radiation for several weeks to see how they are doing during treatment.
Another interesting part of the job is Treatment Planning where each patient who is going to have Radiation Therapy has a CT scan, and we delineate where we want the high dose to be delivered, and which organs should have a reduced dose. This is complex, requiring anatomy, physics and oncology knowledge.
What are the types of cases you typically see?
We work very closely with the RMOs in planning & seeing patients in clinics. RMOs will also see patients who are less well and need to be seen urgently.
I see various cancers, including head & neck, breast, sarcomas and skin cancers.
What do you like about working in Radiation Oncology and about working in the Auckland Region?
The field is an interesting combination of radiation physics, patient contact and support of patients going through a difficult time.
We serve all of Auckland, including Manukau and North Shore, and also Whangarei. In Auckland, we have a good team and good relationships with consultants as well as good support from other disciplines.
How many teaching hours do you have a week?
We have a Journal Club for about an hour each week and an hour teaching session weekly. Phase 1 trainees have teaching sessions each week in physics and Radiobiology while Phase 2 trainees have exam preparation sessions for an hour weekly.
What opportunities do you have for professional development?
We are the largest training institution in Australasia in our field and trainees receive a very broad scope of Radiation Oncology training.
What interested you about this specialty?
I like that it's a specialty where you get results, and it's very rewarding & interesting. You are able to work closely with patients and their families.
One of my main interests in Radiation Oncology is Head & Neck.
What do you enjoy doing in your spare time for leisure activities?
No problem finding activities in Auckland! We have coastlines on both sides. I enjoy swimming in the summer and going to the sea. I also enjoy reading books.
If you are interested in receiving further information about a career in Radiation Oncology and/or working in Radiation Oncology in Auckland, please contact Hedley on HedleyK@adhb.govt.nz or visit the department to speak to our registrars!