Director of Training for Psychiatry - Dr Felicity Plunkett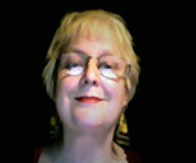 I embarked on my OE after completing my House Officer years in New Zealand and after travelling in Asia, was recruited into the Royal Free Hospital psychiatry training programme in London. After 18 months of working in London, I came back to New Zealand and resumed my psychiatry training here.
I have had many years of experience in acute psychiatry where I've worked in acute inpatient wards and an acute crisis community team in west Auckland. In recent years, I've taken on the role of Director of Training where I'm responsible for coordinating and organising training for 80 Registrars in Auckland. I also take part in teaching and mentoring, which I enjoy.
Choosing psychiatry came naturally to me as I've always been interested in people's psychology and finding out what makes them 'tick'. I also had a notion that psychiatry would never be boring and that certainly proved to be the case.
The most enjoyable aspect of psychiatry is the huge variety of people you meet. Everyone is so different, and they've all got individual stories which I find fascinating. It's also challenging to put myself in their shoes to understand what they are going through and trying to draw complex threads together to understand people on a psychological level. It's also about recognising patterns to identify the illness process and to be clear about the diagnosis and treatment, which can be complex. We like to take a holistic approach in psychiatry such as taking into account people's biological, psychological, social and cultural issues. I also enjoy team work and the people who are drawn to psychiatry. There is a good camaraderie within the teams - you need a sense of humour in psychiatry.
The teaching involves a mixture of practical clinical training, where trainees work alongside supervisors in different clinical settings and multi-disciplinary teams, and also various academic tasks.
The Royal Australian and New Zealand College of Psychiatrists have specific clinical and academic training requirements and tasks . The Psychiatry training programme is a minimum of five years in duration. The first three years consists of basic training, where you have one year of adult psychiatry, six months of child psychiatry, 6 months of liaison psychiatry (which is where you work in the general hospital providing psychiatric service to the general medical and surgical wards), six months of old age psychiatry and another six months is more 'up for grabs' where trainees generally do some community psychiatry. Throughout their training there is the academic programme with dedicated teaching one day a week. Once trainees have completed all the practical and clinical requirements and written up two case histories, and sat and passed the written and clinical examinations, they can proceed through to advanced training.
Advanced training is internally assessed and there are no more examinations. At this point, trainees may decide to be generalists or sub-specialise in one of seven sub-specialties. Upon completion of advanced training, everyone will obtain a fellowship qualification in psychiatry and for those who have sub-specialised; they would also obtain a certificate of advanced training in their sub-specialty.
In the Auckland region, we have specialist teams in Maori and Pacific Island psychiatry (Pacific Island psychiatry teams unique to Auckland). We are also a big programme hence we are able to offer a wider range of sub-specialty posts and occasionally we have trainees moving to Auckland from other parts of New Zealand to get relevant advanced training experience.
Outside of work, I enjoy writing fiction and poetry, read voraciously, do art and currently I'm redesigning the Auckland psychiatry programme website.
There's an annual party each year which is also our opportunity to present awards and recognise trainees who have done well across the year, or achieved fellowship. Commonly, teams get together regularly for social and academic activities.
If you are interested in psychiatry, it's always a good idea to try one or more psychiatry house-officer runs before deciding. I would also recommend reading a variety of books linked to psychiatry. We're very approachable and I'm happy for people to come and talk to me if they would like to explore our training further.